Toko-chan the dog
Toko-chan is one fake Sumikko Gurashi characters and their personalities generated by ChatGPT 3.5.
I just have come up with her appearance and made it to an icon picture.

According to ChatGPT, "Toko-chan the dog - has a strong sense of justice and a compassionate nature and is kind to everyone."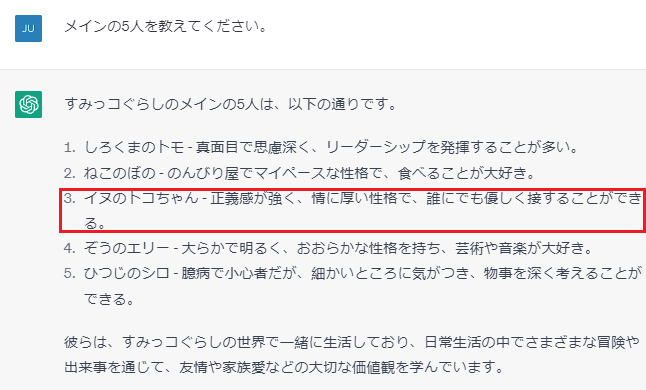 Summiko Gurashi Icons
Shirokuma


Penguin?